Albanian culture: food. Don't leave Albania without trying these 10 foods and drinks
Holidays in Albania should be full not only of beautiful landscapes and seascapes but also with delicious food and drink. Albanian hospitality is legendary so it's unlikely that any vacation here will pass without an invitation to share a meal or a drink with others. The following are unmissable:
Wine from Berat:

Berat is one of the most popular tourist destinations in Albania – a charming Unesco World Heritage Site town. Take the chance to sample some of the excellent wine made in vineyards nearby.
Gliko fruit jellies in Përmet: Another of the most attractive cities in Albania is Përmet. The city is known for many of its local delicacies, including the jewel-like 'gliko' fruit preserves. By soaking in lime and saturating with sugar sherbet together with lemon juice and geranium flowers, local chefs can turn not only more traditional candied fruits but even walnut, tomato, pumpkin and aubergine into intensely sweet treats. Not that you'll get fat round here – the area has excellent hiking and you can even go swimming in the open air hot water spring at nearby Bënjë.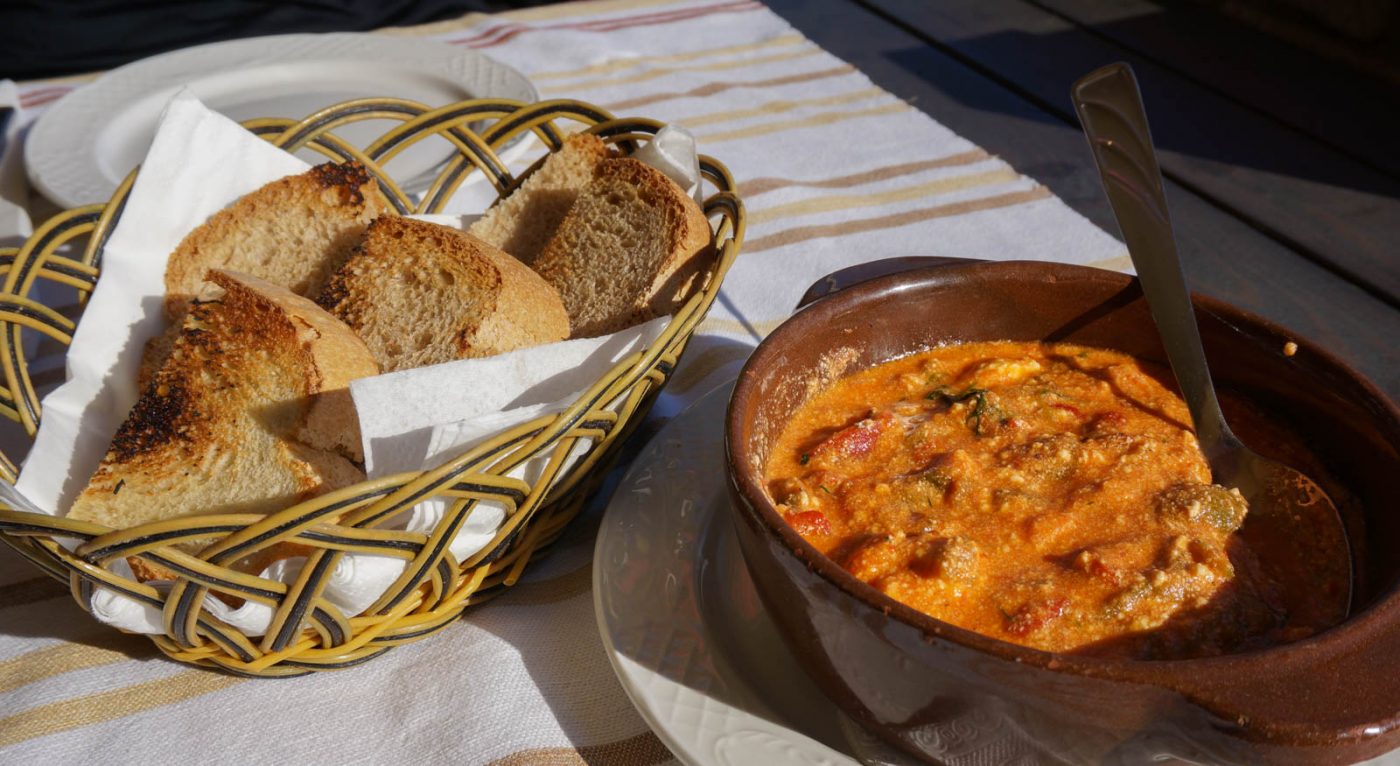 3 & 4. Beer and meatballs in Korça: While you're in the south of Albania, make sure you also visit the elegant town of Korça. Known for its excellent beer which is available around the country and exported across the region, Korça should also be on your culinary map for its flavoursome 'qofte' meatballs.
Elbasan tava:

a

tava

is a shallow clay dish used for baking all kinds of meat and vegetable combinations which hold in the flavours of the food. The town of Elbasan gave its name to one

tava

dish you'll find across the country, where lamb is baked together with yoghurt and eggs. Another famous Elbasan delicacy is made only for the local festival to celebrate the beginning of spring on 14 March. These 'ballokum' are distinctive large sweet biscuits rather like Scottish shortbread.
Fli in the northern villages

; Your travel in Albania will probably include the picturesque villages of the north. Thethi and Valbona, for example, are communities among the country's most popular tourist attractions high in the 'Accursed' mountains where the traditional stacked pancake called 'fli' can still be seen being prepared in the time-honoured manner over an open fire covered with a dome that's heated with hot coals piled on top.

Fli

is served either sweet (e.g. with honey) or savoury (with fresh cheese and salad vegetables or pickles).
Homemade raki:

Along with these specialized local foods, you'll find that wherever you travel in Albania you'll be offered

raki

spirits. This is usually made from plums or grapes (in which case it is very similar to grappa) but also comes flavoured with an exotic range of other fruits such as quince, walnut or mulberry. Perhaps the country's widest range is at the Komiteti bar in Tirana, but wherever you stay you'll find something distilled locally. Don't knock it back like a shot – despite the high alcohol content of the drink it's sipped. Sometimes for breakfast…
Seafood: Any Albanian beach holiday will offer the chance to sample some of the country's excellent fresh fish.
Pomegranate

: this exotic fruit grows plentifully across Albania. For a true indulgence enjoy its juice lightly fermented in a scarlet 'champagne'. Or go to internationally-renowned Slow Food Restaurant, Mrizi i Zanave near Shëngjin and enjoy their trademark sorbet, served inside a pomegranate shell.
Mountain tea

: All of the above will be tastier and healthier washed down with a cup of 'mountain tea'. Whether it's made in a teabag for you to sip in a chic café in one of Albania's city destinations or you gather the plant yourself along one of the country's hiking routes you'll find it a refreshing and ubiquitous herbal thirst-quencher and it's said to cure a range of illness.
Related Articles
Read more from Travel