Top 9 Bangkok Romantic Things to Do For A Couple
If you want to take your better half for a lovely vacation that she would cherish forever, let Bangkok be your destination in she would fall in love with you all over again. There are many things to do in Bangkok as a couple, which is fun, thrilling, exciting, entertaining, and most of all, romantic. There are places that would give you that privacy you need, while there are some other venues that are full of hustle and bustle, which would surely help you indulge in a bit of Thai cultural extravaganza. And, it is fun and addictive.
Starting from hotels with great views of the city to roof top bars, and from serene stroll in the world famous Buddha Temples to private boat ride on the river, and much more, Bangkok would surely ignite and rekindle that romance in you as a couple.
Here are some of the top romantic things that couples can do in Bangkok –
Go for a Rooftop Dining Experience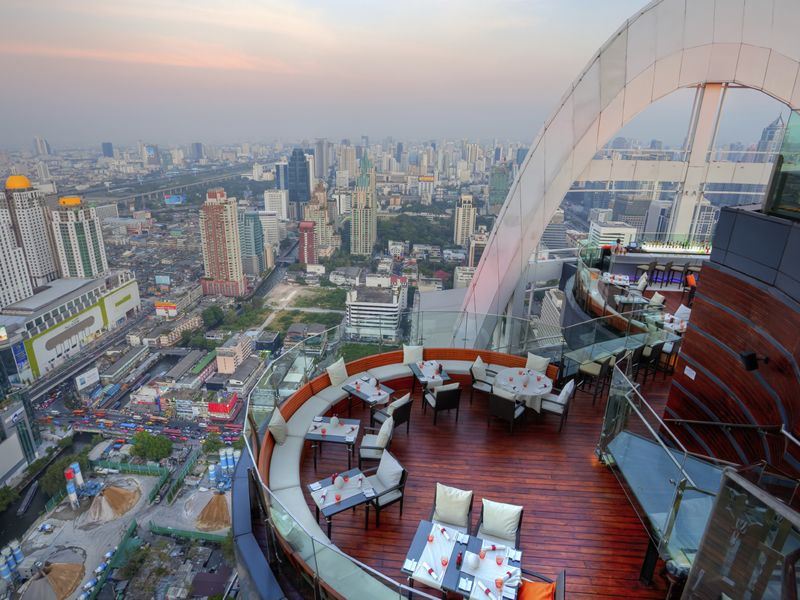 There are a number of rooftop restaurants and bars in Bangkok. They offer a great view of the city and can provide a great romantic evening with your partner. Some of the top ones are Above Eleven Bar, Vertigo Bar, Sky Bar among many more. Since most of these are always busy, it is best to call them up in advance and book your table.
Enjoy the Nightlife in Sukhumvit Soi 11
Couples in Bangkok cannot miss the lively nightlife in the heart of the city. There are many bars and nightclubs located in Sukhumvit Soi 11 where the couples can enjoy the best drinks and cocktails along with live music. One of the most popular bar couples can enjoy in the premier party street is Apoteka in Sukhumvit Soi 11 that has live music every night along with the best drinks that you get anywhere in Bangkok. Some other clubs you can try are Levels Club, Lounge & Terrace, Checkinn99, Climax and more.
Go for a Cruise on the Klong River
Couples can opt for a romantic ride on one of the cruises on the Klong river to get a glimpse of the city of Bangkok. The cruise will take you along the temples, museums local homes and also industrial units to show you what Bangkok city is all about. Even though the cruise can get crowded unless you opt for a private cruise, you will still be able to have lot of fun exploring the Bangkok city in a unique way.
Take a Stroll in the Many Parks and  Gardens
There are many parks and gardens within the city where couples can spend time talking in a oothing environment and sgetting beautiful view of the city from a different perspective. The top parks to go to are the Lumphini Park, the Benjasiripark, Queen Sirikit Park and many more.
Go for a Passionate Dinner Cruise on the Chao Praya River
Couples can enjoy a romantic dinner cruise on the Chao Praya River that offers some great views of the river and the beautiful Bangkok city. The cruises offer the top class drinks and buffets to couples who are in Bangkok for their romantic holidays. You can contact any of the service providers who can help plan your trip and set up the romantic dinner with soothing background music and dance show for you.
Explore the Wild Life
If you are bored of the usual dinners and spending time in clubs, you can spend a romantic day doing wildlife tours of Bangkok. Couples can visit the Dusit Zoo to explore the many mammals, birds and reptiles in a beautiful setting. You can also visit the Safari world for different animal shows or for a safari ride. The wildlife tours can offer a refreshing trip than the usual things Bangkok has to offer.
Get a Pampering Couples Spa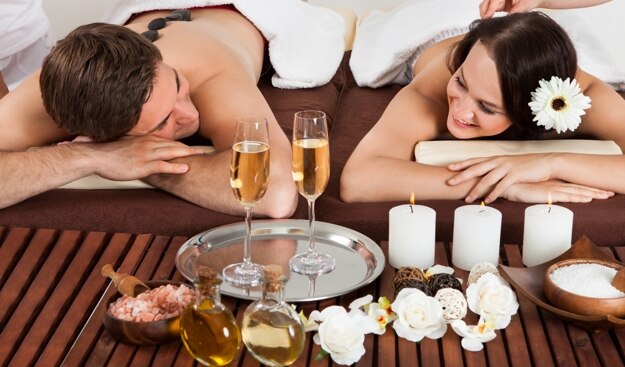 One can find many rejuvenating and pampering spas for couples to help them get rid of their tiredness and relax. You can choose from many different massages offered by trained and professional masseuses. If you are looking to get couples massage, it is best to let them know in advance as most of them are always booked. Many of them also offer booking facilities online.
Go for a Romantic Movie Date
If you are tired after exploring the city, you can go for a romantic movie date with your partner. There are many theatres offering VIP cinema experience to couples. One of the top one is the Embassy Diplomat theatre that has private sofa-bed made of rich leather and completed with pillows and blankets. Your personal butler will be there to pamper you with champagne, wine and snacks. This will be one of the best ways to enjoy your evening in Bangkok with your partner.
Join a Cooking Class Together
You can join a cooking class with your partner so that once you return home; you can recreate the magic of Thai flavours once you are home. You can choose from many cooking classes in Bangkok that will teach you different cooking techniques using the freshest of ingredients. You will be able to enjoy a lavish lunch after the cooking class to enjoy all the dishes that you just learnt.
These are the few things that you must try while in Bangkok if you are looking for romantic things to do in Bangkok. It is one of the most active cities in Asia and you would find something or the else to do 24 hours a day. Starting from shopping at night to the early morning markets, and from enjoying the breakfast from the balcony of your room to enjoying a drink or two in a lovely pub, you would never fall short of romantic things to do in Bangkok.
Related Articles
Read more from Travel