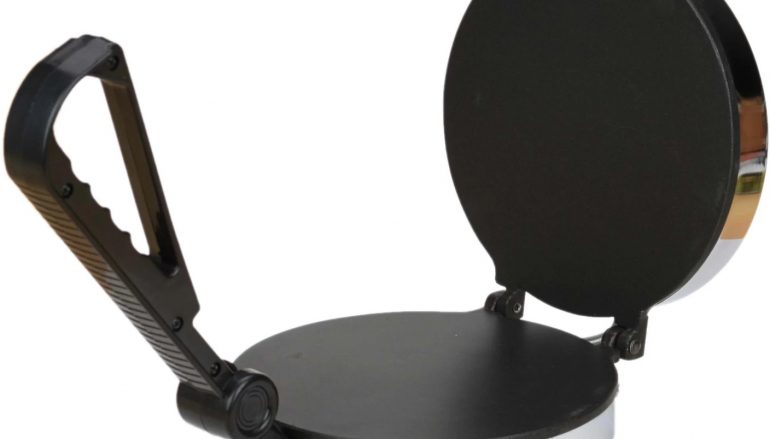 Why Should You Invest in an Electric Dosa Maker?
If you love and crave for dosa all the time, you need a way to make dosa quickly and efficiently. Just mixing the flour isn't enough to make the perfect Dosa. It is really difficult to make a good and delicious Dosa on a convnetional non-stick pan. You end up using too much oil or too little mixed flour. A lot of problems arise. Therefore a proper electric dosa maker machine should be used if you are a dosa fan. Here are a few reasons why you should invest in an electric dosa maker:
Make Thin Restaurant-Like Dosa:
If you purchase an electric dosa maker, you have an assurance that your dosa would be thin and round. If you use a normal non-stick pan, it is possible that your dosa becomes too bigger or too smaller than a dosa as you may accidentally end up using a lot more or less batter than you should. In case you are a professional, you still might end up using a lot more oil than required for making a perfect dosa.
Variety of Cooking:
Buying an electric dosa maker doesn't mean making just dosas. You can make a variety of food like chillas, omelettes and crepes and that to instantly. You just need to prepare the initial ingredients of these delicacies and dosa maker would do the rest. With little to no wastage, you would get delicious dosas, chillas, omelettes and crepes for your breakfast, lunch or dinner. You wouldn't even be using your standard LPG connection as the dosa maker is completely electric.
Healthy Oil-Free Cooking:
These electric dosa makers use a special heating mechanism to fry your dosa and chillas. Therefore you don't even need to use oil while frying your delicious dosa. This makes your dosa really healthy. There is no compromise on taste but the health part of your cooking is improved exceptionally. So if you are trying to cut down on your unhealthy eating habits, having an electric dosa maker will ensure that you don't have to compromise on the taste and eat healthy at the same time.
Easy steps to make your dosa:
Having an electric dosa maker allows you to make your dosa without any hassles. You don't have to worry about oil stains outside your frying pan or getting accidental burns due to overheated oil and really cold batter. You just need to make the batter, place it in the container, put the appliance on the batter and flip it back to the original position of the appliance. Wait till the edges of the batter turn brown and your dish would be ready to serve. With a few easy steps a delicious dosa is ready to eat for you.
Variety of sizes:
A dosa can be made in various sizes in terms of thickness and so can an omelette or crepes. With the help of a dosa maker, you can vary the thickness of your dish as per your choice. All you need to do is hold the appliance inside the batter longer and the thickness varies. Depending on your taste, you can vary the thickness accordingly.
The design of an electric dosa maker is lightweight and sleek and they are designed to serve food and cook food instantly. The surface of dosa maker is non-stick, due to which it is easier to clean and the sleek design allows easy storage as well. Therefore, this compact electric dosa maker is a must buy for all dosa lovers.
Related Articles
Read more from Travel