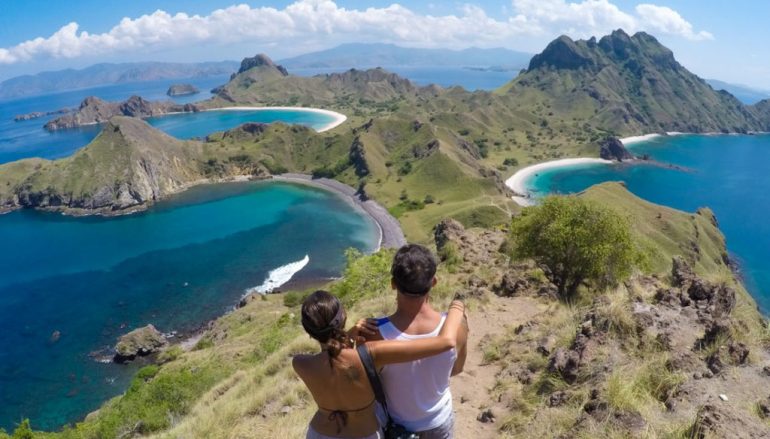 4 Tips to Enhance Your Safety during Your Komodo Sailing Trip
Sailing is not only exhilarating and challenging, but it is also relaxing. 
You will enjoy getting your hair blow away by the wind as your face gets drizzled by seawater. 
One of the most important things that you should consider when going for a Komodo sailing trip is safety. 
While sailing along the Komodo islands is thrilling and fun, it comes with various dangers. There are some basic guidelines and rules you can abide by to guarantee safety. 
Common sense can also come in handy to reduce hazards. Here are some safety recommendations to enhance safety during your sailing trip.  
Life Belts or Life Jackets
These components may seem like an obvious requirement. Still, the number of people who ignore them is high. 
Life belts and jackets are the first things you need to enhance sailing safety. 
Before you can begin your Komodo Island trip you want to ensure that everyone in the group understands how to wear their life jackets. 
They should also fit well. To establish whether a life jacket is the right size you should: fit, adjust it, and lift it from the shoulders. 
If you can easily move it, the jacket is the correct size for you. If you notice that it slides up, you will want to try a tighter fit or smaller size. 
Check the manufacturer's manual before using your life jacket or belt. An appropriately fitting jacket is one that keeps your nose and mouth out of the water. 
The ideal personal flotation gadget should come with a CE mark. If you will be sailing with your kids, make sure that they wear the correct life jacket fit. 
You may want to label them accordingly to ensure everybody can know their jackets instantly. 
To enhance safety, make sure you inspect your life jackets often and replace the damaged ones. 
Experts recommend that you should wear your life jacket when the wind hits force 6 at the Beaufort scale. 
To be on the safe side, always wear your life jacket whenever you are sailing. Further, always fasten your safety belts against steady points other than the boat's rail. 
Plan in Advance
Whether you are a novice or seasoned in sailing, you want to plan. 
Check local charts of the places you will be sailing through and plan your course. Evaluate the weather conditions to establish the ideal sailing time.
Use your findings to figure out the equipment and attire you will need when sailing through the Komodo islands. 
Ensure the shoes you choose to have a non-slip sole. This will come in handy during docking. Research and try to understand the local sailing regulations and rules. 
Be Prepared
The last thing you want to experience while having fun during your Komodo island trip is hunger. 
While there are restaurants at the ship, you want to pack enough water and food and remember to include emergency supplies. 
Confirm expiry dates on all your safety equipment and supplies before you can embark on your sailing trip. 
Be sure to replace everything that needs to be replaced. You also need a well-stocked first aid kit. 
Again, remember these are available on the ship but a personal kit can be a lifesaver. 
You may want to walk around your ship and check for fire extinguishers to ensure they are in good condition to handle emergencies. 
Remember, as much as the trip organizers should guarantee safety, you should ensure every safety measure is in place.  
Common Sense can Save Your Life
Just like many things in life, common sense is all you need to keep danger at bay. This applies to sail as well. 
Before going for your Komodo island trip, you want to evaluate different scenarios. 
Proceed to figure out things that are likely to arise, and establish what you can do to reduce the dangers.
 Finally
Whether you are looking forward to your inaugural Komodo sailing trip or are experienced in sailing, these safety tips are ideal. You may find exciting offer by Ayana.
Not only do you want to enjoy yourself and relax, but you also want to be guaranteed your safety.
Related Articles
Read more from Travel