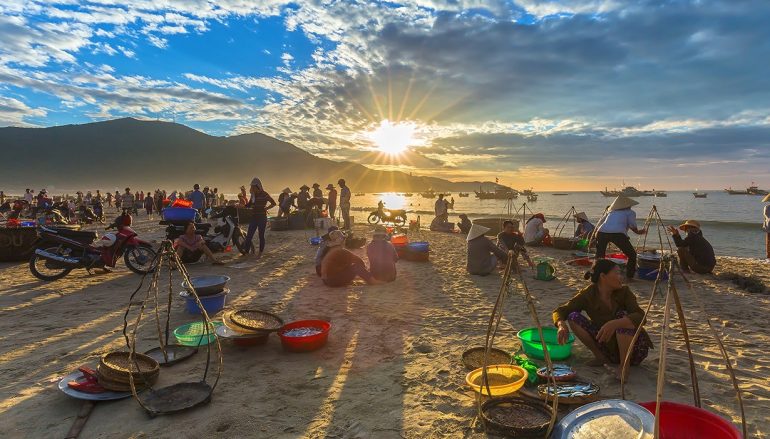 6 Reasons to include Danang Tour while in Vietnam
Are you thinking about taking a vacation to Vietnam? Contemplating what all you should visit there? Have you thought about a place yet? Vietnam is one of those quaint places that you need to visit to learn more about the Orient. It is a wonderful place that mixes up its oriental culture with modern ones and presents a glimpse into the life of its people. The place is vast; hence you need to pick a spot. Choose for a Danang tour to explore the scenic coast and to explore the historical past.
You must be wondering 'Eh, what's so special about Danang? I have seen multiple places which has beautiful beaches.' Danang is not just a place that has beautiful beaches; it provides an interesting intermingling of its historical culture with amazing scenic beauty and the hustle and bustle of modern life. Ever thought of settling into a city? Well, when you visit this place, that thought would definitely cross your mind.
Still unsatisfied? Well, read the 6 reasons that are stated below to understand why you should opt for tours Danang and stay in that city.
6 reasons to stay in the beautiful city of Danang
Beautiful, sandy beaches
If you are attracted to the sandy beaches, then the beaches of Danang would certainly be a treat for you. The clean beaches attract a lot of visitors and the waves are just big enough for surfing. Moreover, these beaches are not so crowded and free from vendors. What better reasons do you need?
Proximity to other historical sights
Want to select a place that is in close proximity to other historical sights? Then this place is perfect for you! It is close to Hoi An and Hue which offers a lot of historical and ancient sights that would baffle you. Moreover, you get to travel through the Hai Van pass which is a beauty in itself!
 A unique blend of small town and city
Danang is a city that produces a unique blend of city life and town life. The beaches offer the recluse a bit of time off. However, the city is not far off which you can turn to when you feel bored after staying at the beach for days.
Amazing aesthetically pleasing sights
It includes numerous scenic sights which would certain surprise your socks off! Waiting for the sunset at the end of the day by the beach is something that you must include in your itinerary.
Get your party socks on
Want to experience the nightlife in Vietnam? Well, Danang has some really interesting spots that you can explore. Beach parties at My Khe, Pham Van Dong and so many others should appeal to your senses.
Cheap tours Danang packages available
Money on your mind? Well, it shouldn't be. Visiting Danang is quite cheap and costs around $229 for 5 days and 4 night's package. You can't even go overboard with your personal expenses in Danang!
Convinced enough for a Danang tour? SO, what are you waiting for? Book your package and get your flight tickets done right now!
Related Articles
Read more from Travel