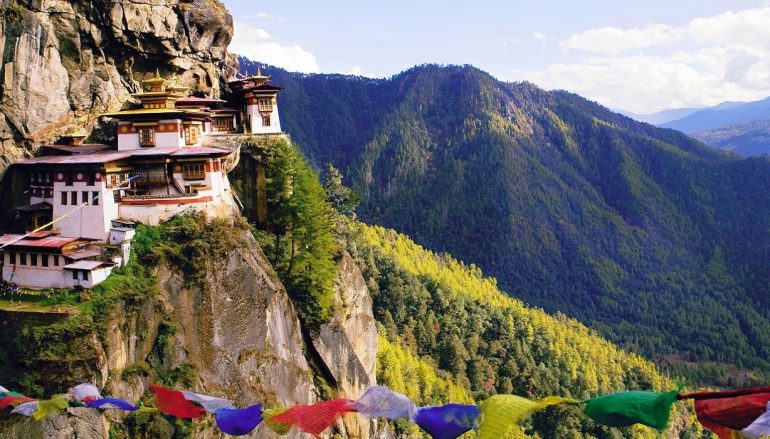 Explore the facilities provided by Bhutan Tourism
Tourism in Bhutan must be ecologically and environmentally friendly, economically feasible, and culturally and socially acceptable. You can visit Bhutan all through the year. The pleasant climate, temperature, and cultural festivals that are celebrated throughout the year along with its abundant heritage sites offer ever-lasting happiness to its visitors. The climate of this country varies greatly depending on its altitude and it covers all the four seasons including winter, spring, monsoon, and autumn.
You can find the best weather in autumn and spring. Bhutan travel cost may include an all-inclusive package tour including daily fixed tariff set by the Government of Bhutan. The tariff covers the services such as all meals and accommodation, guide, transport, entrance fees to monuments, museums, and cultural sites. There are different tour packages consisting of 5 days tour package, 11 days tour package, 4 days tour package, and 5 days tour package. The tour cost to Bhutan depends on the tour package availed by you.
5 days tour package to Bhutan
This tour package shall let you see the best of Bhutan. In this tour package to Bhutan travel, you can visit the Taktsang Monastery that is also known as the Tigers Nest. You will be able to visit some of the best culture and sights of Bhutan with this tour package. In this particular trip, you can visit valleys and get to know Bhutanese. This short trip will give the opportunity to witness some of the amazing scenic beauty. If the weather is good you will be able to witness the beauty of the snow-capped Himalayas. You can also visit Chime Lhakhang known better as the Temple of Fertility. If you want an intimate experience with Bhutanese nature, culture, adventure, and spirituality, you can opt for an 11 days Bhutan tour.
Bhutan travel cost
The minimum per day package to visit Bhutan is $200 per night per person in the months of January-February, June-August, and December. This increases to $250 per night per person in the months of March-May, and September-November. These costs are dependent on the group size comprising of three people. This cost may rise when you book a private trip. The tour cost includes almost everything including food, accommodation, transport, and guide. Though the minimum Bhutan travel cost is $200 per day per person, yet you may spend more if you want to upgrade your meals or accommodation. The cost includes staying at a three star or a four-star hotel.
Related Articles
Read more from Featured