Find Out the Best Side of Bandung Tourism
When you are in Jakarta, it would be a good idea to extend your trip to include Bandung, a cool town just 3 hours away to south of Indonesia's capital city. You would be greeted by bandung tourism that is not like what you may find in Jakarta. Whereas Jakarta is a busy city buzzing with people minding their own business, Bandung is much calmer. Traffic jams, though still happens in busiest areas, are not as mind-numbing as those of Jakarta. People from the big city of Jakarta often retreat to Bandung for the obvious reasons: they wish to seek the kind of atmosphere that is not as overwhelming as what they encounter day in day out. However, calmer atmosphere aside, Bandung is designated the most popular tourism destinations in Indonesia as it does boast interesting qualities that make it standout. Fashion items, for example, are commonly cheaper in Bandung. Food is also wider in varieties and also much cheaper in contrasts to one found in Jakarta. Did you know that Bandung actually lies in a humongous niche? You can say that it is situated inside a valley. This makes the city has cooler temperature even during the day.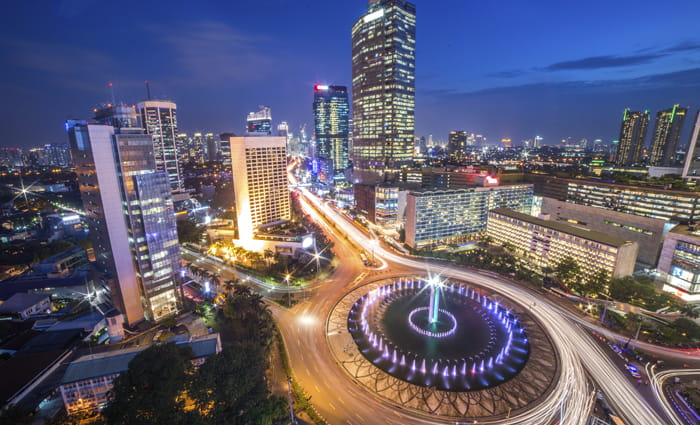 To enjoy Bandung scene from above, you can head on to Bongkor protected area, SaungDaweung, or Arcamanik. The forest lies on the slopes of the Mountain of West Manglayang, within an area known to the locals as CaringinTilu. The entry to this area is from Cicaheum. In your way, you may find the Ir. H. Djuanda Great Forest Park. But Cicaheum is not only famous for its viewpoint; it also home to Bukit Moko. Bukit Moko is a place where people can take in the scenery and take photos of a giant statue of a star, for which the area has come to be known as Puncak Bintang. But of course a bandung tourism map should be able to help you get a better visualization.
The map should be able to help you get a grip on which bandung tourism place to visit first. As a rule of thumb, always head to one that is closest to where you stay. This is to prepare for when you arrive somehow very late in the day. By focusing on places closest to your hotel, you can still use the rest of the day to explore Bandung. Museums are normally closer to major hotels in Bandung, including the Asian-African Conference Museum, the Sri Baduga Museum, and Bandung Geological Museum. Below is a list of recommended points of interest in Bandung:
Top Most-visited Sites
Geology museum, Braga Street, Trans Studio Bandung, and Bandung Grand Mosque.
Points of Interest and Landmarks
St. Peter's Cathedral, Karmel OCD meditation area, Bandung Institute of Tehcnology, and Keraton Cliff.
Museums
NuArt Sculpture Park, Asian-African Conference Museum, SelasarSoenaryo, and the Amazing Art World.
Sacred and Religious Sites
Trans Studio Bandung Grand Mosque, Salman Mosque in Bandung Institute of Technology, Bandung Grand Mosque, and Al-Irsyad Mosque.
Nature and Parks
Forest Park Conservation Area Tahura Ir. H Djuanda, Cimahi Waterfall, TerasCikapundung, Malabar Tea Plantation.
Architectural Buildings
Gedung Sate, Bank Indonesia Building, Villa Isola, and De Driekleur Building.
Related Articles
Read more from Travel