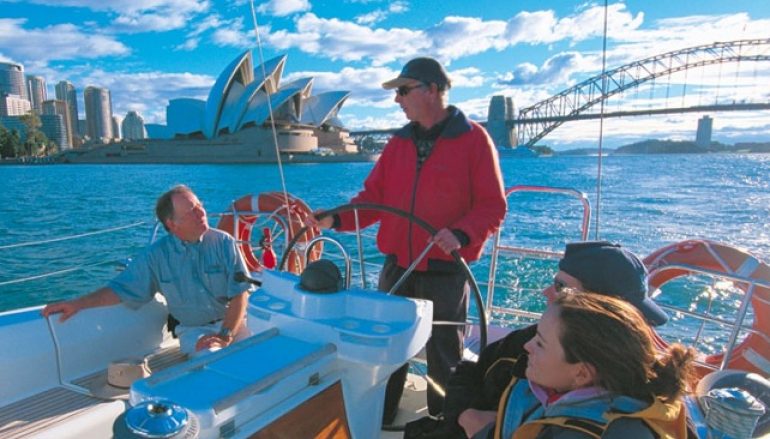 Iconic Australia Welcomes Travelers in Search of Luxury
Australia is one of those places firmly entrenched in the imagination. Many people think about Australia. They think of the baked outback region. They also think of the country's soaring cities, impressive, unique wildlife and diverse population as well as the fact that the country is close to much of Southeast Asia. A trip here offers many amazing opportunities to see wildlife found nowhere else and see part of a country that is full of surprises at every turn. Those in search of luxury travel will also find it right here. Travel to Australia is easier than ever today and just as much fun. For the luxury traveler who wants it all when traveling, it's easy to find many places in the country that offer every luxury imaginable. 

Seeing the Countryside 

Perhaps the first and best place to begin any tour of Australia is with a trip the country's lush countryside. For example, a trip to The Frames, a luxury retreat in the heart of the country a short drive away from Adelaide, is an ideal introduction to the entire continent. The Australian countryside has many rivers that are navigable. A boat trip makes it easier to get up close and personal with some of the most fascinating wildlife in the entire world. Many travelers are amazed to find out just how easy it is to see kangaroo or emu in the wild. They're equally delighted to discover how the rivers team with fish often rarely seen outside of Australian waterways. This is when you can get to see native waterbirds as they spend hours lazing along the shore or briefly heading up in the air to soar overhead. 

Wonderful Cities 

In addition to wildlife, Australia offers ample opportunities to explore the urban world. Cities like Melbourne and Sydney are entirely modern and devoted to contemporary life. This is where to go to sample some of the finest cuisine in this part of the world. Many world-famous chefs have come from Australia or chosen to make this part of the world home. Those who love the arts will find them in ample supply here as this is favored destination for ballet groups, touring opera companies and rock bands. Head out at night for club life in cities where the fun begins when the sun sets. 

A Gateway to Asia 

A trip to Australia can serve both as a destination in itself or as part of a larger trip to Asia. Many flights connect major cities in Australia to cities in Asia like Seoul and Manila. A tour of Australia can start from a quick flight or be part of a leisurely cruise designed to help travelers see many destinations in a single trip. When planning your trip to Australia, it's easy to have fun and see all you want in a single trip. This country offers many delights from a private river cruise to pulsing city nightlife to lazy days at the beach.
Related Articles
Read more from Travel