Unique Hotels to stay in on your next trip to Florida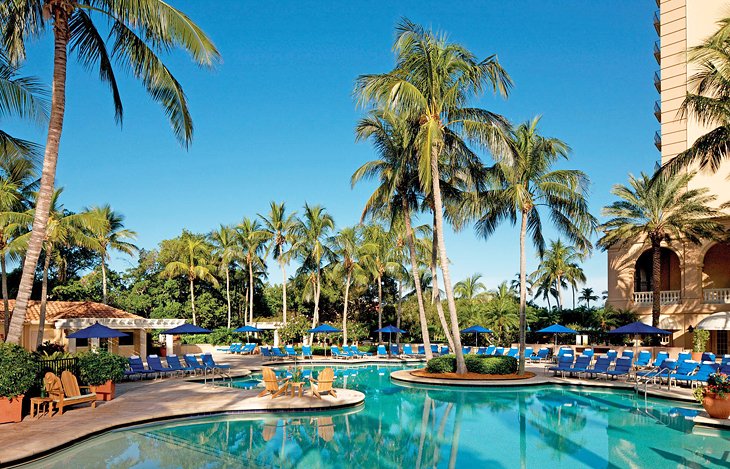 Florida is an incredible destination for families, singles and couples alike, and wherever you visit, you are bound to have a fantastic vacation. When I travel, one thing that always enhances my experience is my choice of hotel. There are some unique hotels throughout the state of Florida, and I guarantee that by choosing one of these for your next trip, you'll have an unforgettable stay and memories that will last a lifetime.
Casa Marina, Jacksonville Beach
This hotel first opened in 1925 and was one of the grandest hotels of its time. Jacksonville was previously a magnet for celebrities to vacation in, and previous visitors include Al Capone and John. D Rockefeller. This hotel immerses you in a slice of the past for a unique, historical stay.
Ritz-Carlton, Amelia Island
Amelia Island is one of my top choices for a romantic weekend break, and this is the perfect resort for couples looking to escape for a few days. Located right by the sand dunes, this is a luxury resort with incredible dining and facilities onsite. It's a classy resort but doesn't have any of the stuffiness that you can sometimes experience in top hotels.
Disney's Animal Kingdom Lodge Resort, Orlando
If you are staying in the Orlando area, this is probably the most unique hotel in the whole area. While all of Disney's hotels are immaculately themed, this one wins the prize for the most distinctive property onsite. The hotel is surrounded by its own African savannah, and most of the rooms feature balconies overlooking the giraffes and other animals that call the hotel home. Imagine waking up every day to these majestic creatures! Apart from the amazing views, you'll also love dining at Jiko and Boma, two of the fantastic onsite restaurants.
Fontainebleau Miami Beach, Miami
Miami is a great city break destination, especially for couples and younger travelers. If you are looking to stay in one of the iconic hotels here, the Fontainebleau Miami Beach is our top choice. It was originally built back in 1954 and has now been restored to its former glory. However, it still retains a slice of the modern Miami life, with lively pool parties taking place regularly on site.
Jules' Undersea Lodge
Located in Key Largo, this hotel is the only hotel in the world where the only way to reach your room is by scuba diving! You can stay overnight here, as well as complete various diving courses on site. This hotel has been featured on television and has been visited by celebrities such as Tim Allen and Steve Tyler. You can choose to stay in the lodge for either a short three-hour stay or overnight. You can even have your pizzas delivered by underwater delivery straight to your room!
Choosing a unique hotel for your next trip will really help set this vacation apart from previous ones. Even if you've visited a location dozens of times before, staying at a new hotel adds more fun and excitement to your next trip. Adding on more unique activities to your trip will help to make your next vacation even more exciting, and one that I'd highly recommend is fishing in Cape Coral Florida. This will be another unique experience to enjoy in the state that you'll be telling your friends and family about for years to come afterwards.
Related Articles
Read more from Travel