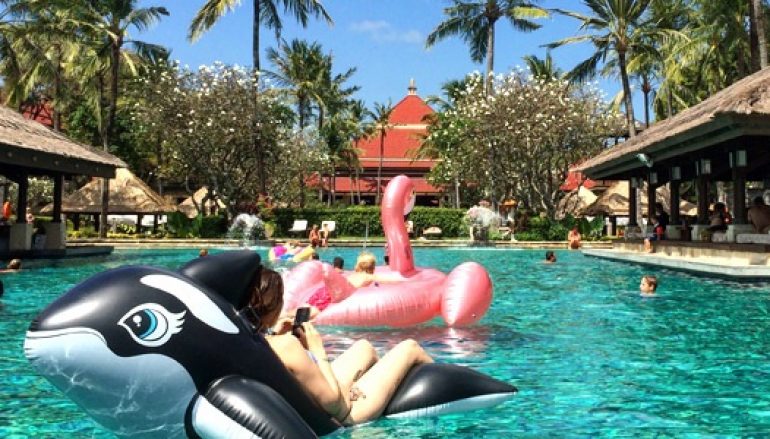 7 Tips for Choosing a Family-friendly Resort in Dubai
Staying at a resort hotel in Dubai makes a lot of sense if you're heading there for a family holiday. Resort hotels have such a variety of things to offer that everyone in your party, regardless of age, will be sure to enjoy the whole vacation.
You can select the ideal family-friendly resort in Dubai for your needs and preferences by following these tips:
Pick a highly recommended resort
Talk to your friends, neighbors, and colleagues who have already gone on a family holiday in Dubai before. Ask them which resort they chose then and whether they would recommend this place. Of course, make sure to do your own research to see for yourself if the place is really family-friendly.
Going online is your best bet for checking the recommended resorts:
Read the reviews and comments of previous and returning guests

Take the time to look at the resort's gallery or photos to see what their rooms and facilities are like

You will also have a good idea if the resort is really suitable for families by looking at the images and reading about their amenities, services, and other perks
Select a resort that everyone in your group will love
This is an important tip to remember if you have teenagers and younger kids in tow. They will have different interests and preferences when it comes to comfort and activities to pursue, so you must choose a place that offers something they all like.
If you have

kids below 10 years old

, make sure the resort has a pool, playground, and other facilities where they can play or spend time in.
For

older kids or adolescents

, find out if the resort hotel offers teen-oriented activities and water sports. Most teenagers are often drawn to fun, exciting sports and activities. You can also check if there is a clubhouse or recreation room where they can hang out.
The resort should offer

something for you and your spouse

as well. Find out if they provide in-room massage or have a spa where you and your loved one can have some R&R.
Check the resort's amenities and services
Offering several different pools, including one for small kids, is the usual selling point of family-friendly resorts. But aside from this, the resort you eventually choose should have other amenities and services that will make this family vacation enjoyable for everyone.
Some of the additional facilities and services you should look for are:
Babysitting services

Daily children's activities

Laundry services

Child-safe slides

Family activities
Consider the resort's location
Aside from the resort's proximity to the airport, it will be in your best interest to choose a resort near the beach. By doing so, you and your kids will have an easily accessible place to hang out in and explore.
Lastly, it is also a good idea to consider staying at a resort that is in close proximity to some well-known tourist spots or interesting places to visit. With this added perk, you won't have to spend extra money on cab or bus fare to see or visit tourist attractions. You and your family will also have a quicker and easier time going to these places.
Give some thought to the rooms you will book
Once you're ready to book, consider if it will be more advantageous to book a suite so that everyone can stay within a single space, or separate rooms so that the older kids can have some privacy.
If you choose to stay in a two- or three-bedroom suite, make sure it has everything you need, such as:
Fridge

Safe

Wi-Fi connection

TV sets
In case booking separate rooms seem more ideal, choose rooms all on just one floor. If possible, select connected rooms so that you can check on the older kids from time to time or wake them up so that they can prepare for the day's activities.
Stay at a resort with multiple restaurants and dining options
Even if there are no picky eaters in your family, staying at a resort that offers a selection of dining options is a big plus. Everyone will be able to indulge in their favorite cuisines and dishes or sample new ones.
Before booking, ask or do some research regarding the number of restaurants, cafes and dining establishments at the resort. Find out what cuisines or types of dining experiences they offer as well.
An option for a buffet can also be a huge perk since it can give your family the opportunity to enjoy a variety of food selections in just one sitting.
Go for all-inclusive or package deals
Lastly, enjoy a family vacation without any worries by staying at an all-inclusive resort in Dubai. These packages include nearly everything you need for a memorable holiday. It's also a great way to get more from your vacation and stay at your chosen resort.
Choosing the perfect family-friendly resort is a great way to start your family holiday in Dubai. By selecting a place that is most suitable for you and your family to stay in, everyone will enjoy an amazing vacation and have everything they need to fully experience this amazing city.
AUTHOR BIO
Thomas Grundner is the Vice President of Sales and Marketing for JA Resorts & Hotels. He has more than 20 years of expertise in the hospitality and leisure industry – across international markets including Germany, Egypt and Spain. Grundner oversees all sales, marketing and revenue efforts as the company continues to build on its key growth and development strategies and further cultivates its unique blend of "Heartfelt Hospitality" and "Casual Luxury."
Related Articles
Read more from Travel