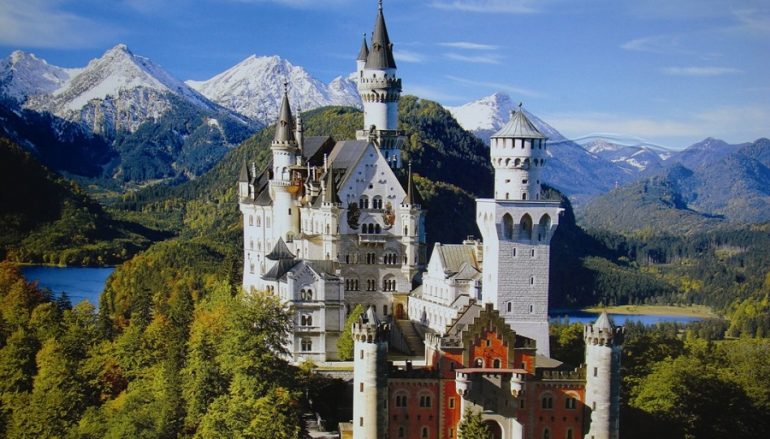 People get shafted on many things. However, there is one thing which everyone craves for; a perfect vacation. But planning a vacation is not easy since you have a sea of places to choose from and making a perfect plan to cover maximum places. So how do you plan that tour?
You can have a good time in your country; visit a few landmarks, go to a seaside and get wet in a pool. But when it comes to your old bucket list, it is no secret that you have a European trip wish list somewhere there. So we suggest you to finally burn that appeal and fly to Europe.
If you are a good trip planner, you may visit 2 3 countries or maybe 4 in a week's time. But if you do what we suggest in this article, you will definitely become a pro tourist and hit up half a dozen countries with just one flight ticket. You can borrow ambition from us for a European trip and enjoy an exciting 10 days adventure, in which you can efficiently burn only five working days. Before moving ahead with your plan, we recommend you to first compare cheap flights and then book flights to anywhere for the sake of your savings.
Following is an inclusive itinerary to get you working on your Eurotrip. Even though, this trip is suitable for everyone; we suggest you travel in backpacking style. You can cover major cultural heritage sites and important places by following our plan. We know that everyone controls their own pace. So it is entirely up to you whether to stick completely to it or adjust a little for your ease.
Day 1:
You can start your trip from London. It will hardly take up to a day and a night to completely visit the important landmarks. Try to reach London Early in the morning. Get yourself in any one of the London's underground train and reach for the Tower of London. Take a pick from the world's best and free museums and enjoy a good sunshine in one of their gardens. You can spend time in Trafalgar Square, along with taking few snaps of The Big Ben, London Eye, Tower Bridge, River Thames, The Shard and any other monument in the close proximity. Your evening will be well spent if you visit Buckingham Palace.
Try to get a super-speed Eurostar train from Waterloo Station and head directly to Paris. You can enjoy dinner onboard the train to save time. This train will take you from London to Paris in just over 2 hours via the English Channel. When you reach Paris, try to get some rest and absorb the thrill of the first day as more is to come.
Day 2 & 3:
Paris is no stranger to tourists. Lucky for you to be fully fresh and rested for one most tiring day of your life. Start your day on your hotel room's terrace, yeah you read it right; as you are supposed to see The Eiffel Tower from there. Soon after your breakfast, leave for The Louvre museum. There are long queues, so don't be discouraged by the fact that you may not be able to see in from the inside. However, leaving early for it can change things and shift favor in your side.
After that, you can visit Notre-Dame de Paris Church and any other landmark in the vicinity. Make yourself free in the evening as we suggest you to visit Eiffel Tower at sunset. Feel the love of your soul mate by watching a sunset beside Eiffel Tower. You can allow yourself some party by indulging yourself in Paris Nightlife.
The next day, you can visit Disneyland Paris, spend a whole day if you want to but remember to be on time for your next train, which will take you to Brussels, Belgium. This train ride is a little over an hour and it will take you to Europe's multicultural metropolis with primitive roots. Enjoy your night and rest for the next day. Wake up early and take a city tour to see sites and famous places. Visit mini Europe, Atomium, Manneken Pis, and Grand Place and enjoy some nightlife.
Take a train to Luxembourg in the early morning. Visit the famous sites and important place but remember to head back to Brussels before night. It's a little under 3-hour journey one side, so manage your time.
Day 4 & 5:
Take an early morning train to Amsterdam, Netherlands and explore the city by a rental bike. There are plenty of sites such as world's most famous diary of Anne Frank, Van Gogh Museum, and more. Two days are more than enough for a good Amsterdam trip. Afterward, you can either take a train to Berlin, Germany or a flight.Book your tickets from Copenhagen cheap flights travel agency and avail amazing discounts on your domestic euro trip travel.
Day 6, 7 & 8:
Germany cannot be visited in a three day time, so it is better to visit important places and make the most out of your time. Visit Berlin, Cologne, Frankfurt, Munich and any other town you can manage in your short stay.
Day 9 & 10:
Take an early or late night flight to Austria from Germany. After reaching there, you have almost 2 days to plan your visit based on your preference. You can either Ski in the Alps, or visit the cities and shop before you finally conclude your trip and head home. So make your choice wisely. I would recommend a Skiing trip to end your Eurotrip. Afterward, get the cheapest flight from Austria to your home on the 10th day.
Related Articles
Read more from Travel