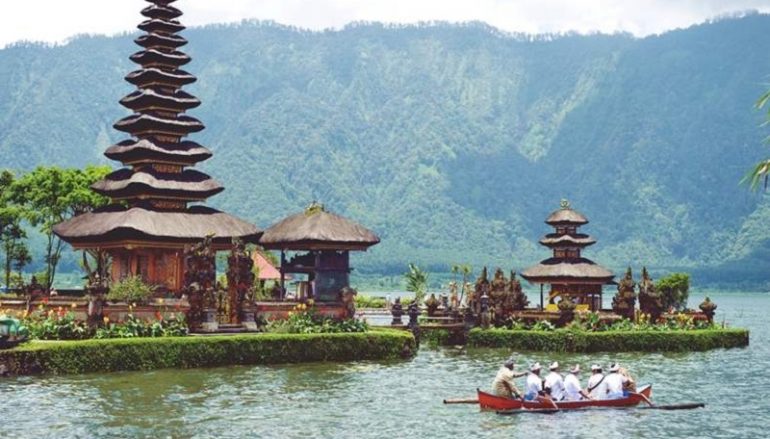 Are you traveling to Bali anytime soon? Consider these 5 reasons why you should stay at a resort and spa
The choice of accommodations for those who are traveling has never been more diverse. Gone are the days when hotels were the only feasible option. Today, you can choose between a hotel, a resort and spa, Airbnb, motels, hostels, apartments, holiday homes, homestays, bed and breakfasts etc.
Essentially, the types of accommodation are endless and depending on your needs, the desired experience and the cost; one type of accommodation will always suit you better than others.
If you happen to be organizing a trip to Bali, there are several reasons why you shouldn't write off a resort and spa.
1. A resort and spa provides good value for your money
Before digging into how a resort offers value for money, it is crucial first to note that unlike years ago when a resort was simply a lodging property; today's resorts offer all-inclusive options that go far beyond what a hotel or a simple lodging property can provide.
Moreover, most resorts are located in fascinating areas such as beaches and mountains. Such locations already give resorts a significant advantage because it means one does not have to leave the resort to enjoy water activities, experience amazing views or interact with wildlife in the case of resorts located in the mountain.
Second, and arguably the key reason resorts provide value for money is the available amenities. When you arrive at a resort, the food, the drinks, and pretty much anything you will need for the duration of your trip is provided for right there on location. Remember, all these provisions are part of the one-time all-inclusive fee which makes it incredibly cost-friendly.
2. A resort and spa provides convenience
In terms of convenience, resorts excel. For instance, the resort will provide the beach towels and lounges. Whenever you are relaxing, the resort will probably provide complimentary drinks.
Anytime you leave the resort, the staff clean the room, restock your fridge with drinks and snacks not to mention toiletries. Whenever you are hungry, food will be available, irrespective of whether it is breakfast, lunch or dinner.
In essence, if you choose a resort, then you never have to worry about anything with regards to day to day comfort for the duration of your trip.
3. Resorts offer a myriad of activities that guarantee you will have fun and enjoy the experience
The first thing to note is that there are different types of resorts. Some cater specifically to singles, families, seniors, couples, golfers etc. For a resort and spa, in particular, one of the key activities they offer is spa treatments.
A high-end resort, one that is considered among the best spa in bali will probably offer spa treatments which involve massages, body treatments and unique Balinese century-old traditions that relax and rejuvenate every part of your body.
In addition to spa treatments, the resort will offer activities such as cooking lessons, nutrition education, physical fitness, hikes, entertainment that involves performances by popular artists, games, and sailing.
4. Resorts offer childcare facilities
Childcare facilities are unique to resorts that cater to families. Such a resort will offer a 'day camp' or a 'sort of resort within a resort' that is packed numerous activities that appeal to children of all ages.
The arrangement allows parents to relax because they know their kids are safe. Additionally, kids get to enjoy the vacation as well.
5. Resorts facilitate hassle-free planning
Resorts tend to offer an all-inclusive option where you pay a one-time fee, and the resort takes care of everything. That includes complimentary transportation from the airport, excursion options if the resort is located near a tourist destination, entertainment etc.
With everything taken care of, you avoid the stress of having to do a comprehensive research before traveling. All you need to do is take the required vaccinations and then show up on the reserved date.
Final thoughts
Admittedly, a resort might not be the best accommodation for everyone. For instance, if you are backpacking, then you are better off sticking with hostels.
However, if you like group activities, you are traveling with family, you like being pampered, you plan to spend most of your time in your venue, and you hate planning for trips; then a resort is definitely for you.
Related Articles
Read more from Travel