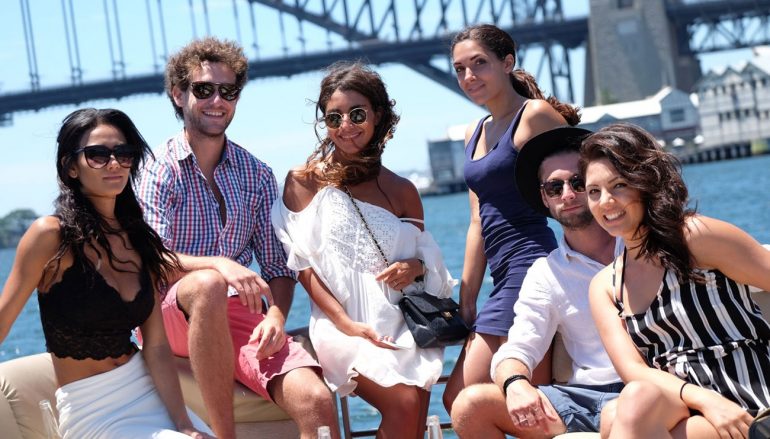 Cruise Party: The Best Quality Time you can Spend with your Loved Ones
If you are bored of parties hosted at homes and other conventional venues, then think beyond and book a party boat for your loved ones and yourself. Spending quality time on the unruffled waters of the Tasman Sea will let you treat yourself and your special people with a wonderful time.
The Best Getaway from the Monotony of Daily Life
It is not necessary that a certain occasion will stir you to go for a cruise party. Even if you are swamped with work and are caught up in the monotonous routine of your daily life, planning a cruise party with your loved ones will be a good idea. Spending time with your family and friends right in the middle of the sea can be a great option to unwind from the mechanical routine of city life. This 'getaway' is also special and convenient since you don't have to leave the city or take leaves from work. You can plan your getaway within a day.
Enjoy the Breathtaking View of Sydney Skyline
Sydney looks exceptionally beautiful from across the shore, and you can witness it from your cruise. Your party boat sailing the calm waters of the Tasman Sea will make your time on the cruise more rewarding with the view of picturesque landscape of the city. Enjoying those scenes while enjoying the boat party with your loved ones can be very fulfilling and fun experience.
Customising your Cruise party
It is not just about getting on a boat with your loved ones. Getting on the cruise and creating the exact ambiance that you want will enhance your cruise experience. If you are going for a party on a cruise boat in Sydney, you have the option of customising it. From action figure theme for teens to an adult, exotic Hawaiian theme, you will have a wide variety of choice. With different decor and entertainment options, you can transform your boat trip into a fantasy treat.
You don't have to Worry about Food
No party can be completed without good food and you don't have worry about it since most of the ferry services offer fresh food for lunch and dinner. You can also pre-order the menu of your choice.
Away but Not Longer Stranded
Boat parties can take you away from the heftiness of the city for a while, but that doesn't mean that you are going into the wild. Today's boating services come equipped with a wide range of services — you are provided with Wi-Fi, satellite TV and cellular services – so you can choose to engage with the rest of the world while cruising.
Cruise Parties can be Romantic
You can also hop on to a cruise with your special loved one to experience all those clichés that you might have seen on screen. Or better yet, plan a cruise wedding reception for yourself. To tie the wedding knot in such an atmospheric setting will make it even more memorable for you!
Related Articles
Read more from Travel