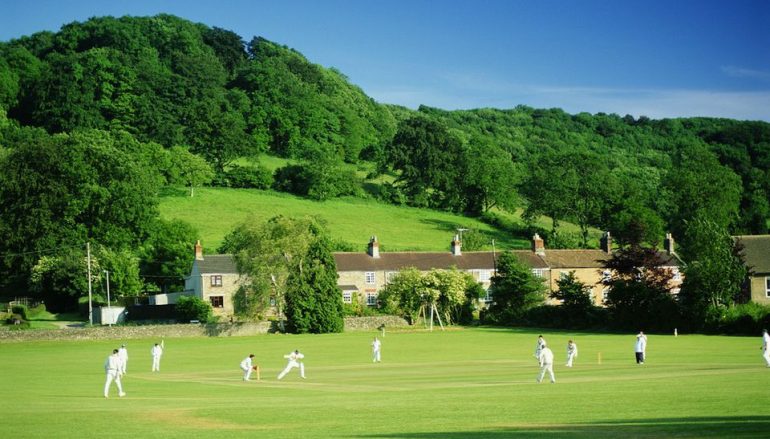 My life in England – Coursework, Crumpets, and Cricket
I interned in Southampton, England during the third year of college. With a £400 per month scholarship, this was the age before Euros, life in England was good. I stayed with an English landlady, who was a chef at a local restaurant. I paid £200 pounds for rent, another fifty pounds on food and had the remaining at my disposal, which I could use for my travels and leisure. My landlady showed me how to cook English dishes like puddings, pies, steak & eggs, and a delight called "Toad in the Hole."  In return, she was interested in the Indian curries I would cook.  During my weekdays, I would wake up at 6:30 AM and spend an hour working on GRE preparations. Another 30 minutes would go into preparing breakfast and packing lunch. I bought a bicycle for £15, and that was my only source of transportation. So, after getting food ready, I would go to the college lab where I worked. I also bought a backpack for five pounds, which I used for packing my lunch and books on weekdays. It doubled up as a backpack for travel and grocery shopping during the weekends. Thus, I became the master of optimization. A happy wanderer.
I shared my flat, and my morning teas with a nursing student. He was a cycling freak and would take me to explore towns in Southern England on my bike. We would pack lunches at home, thus saving up on food, and cycle for hours at an end. I am also a soccer fan and going to England was like going to the Mecca of soccer. There, I got my first experience of sitting in a pub with beer and watching soccer. Not to mention, I had the time of my life watching the 2004 FA-Cup Finals between Arsenal and Southampton. I spent a total of 17 weekends in England, and while I used the first couple of weekends getting comfortable in the country, I spent pretty much every other weekend after travelling and exploring the country. I went to Portsmouth, Bournemouth, Brighton, London, Manchester, Liverpool, Windsor, Southampton and Beaulieu. I sought out my relatives and close friends who lived around London and the south of England and visited them. Remember the train station in London made iconic by the movie "Dilwale Dulhania Le Jayenge"? The Waterloo Train Station in London became my hub for travel for the next four months. And while I was busy doing all of this, I kept in mind my mother's advice. If at an airport or train station you are lost or looking for directions, just ask a sardarji(A Sikh with a turban) . My mother had done her first international travel when she was 23 years old, and I was only 6 months old then. Even with her zero English vocabulary, she managed her first trip by asking sardarjis for directions at airports. My mother's advice was still relevant 22 years later.
When you intern in a foreign country, the experience is wholesome – you not only learn academically, but you also enrich yourself by getting to know the culture of that place. This makes it very important to get out of your comfort zone and mingle with the locals. Since I lived in England, English was the language of the locals. But if you happen to intern in a non-English speaking country, learning the local language is a major help. You can also enhance your experience by teaching English to students or working professionals – this can be done on a voluntary basis, or as paid assignments – you get to learn the local language and teach as well. Festivals are also a great way of learning the culture of the place – I used to hit the streets on weekends to feel the energy of the place and to understand how the locals celebrated. On the same lines, I still remember shopping in local and open markets on weekends and feeling the vibe of the town, talking to the locals and discussing weather. I even sampled some of the more "exotic" English dishes. Nothing beats sitting in an English pub, sipping on a pint of Fullers, and eating a serving of Kedgeree, the British version of our Kichari, made with smoked fish, boiled eggs, peas and herbs.  Truly life-changing! Trust me, it's a big deal to have small talk about the weather before you get down to business. Or, for that matter, playing soccer with college students in Southampton and showing off your batting skills during a friendly game of cricket. Yes, Indians are definitely better than the English at cricket.
In the midst of all this, I did not lose focus on why I had really come to England. I did some cutting-edge research work and published papers based on it. I spent a total of four months in my summer internship program, where I was working with some very smart students and colleagues, under a world-class professor. I had a great rapport with my professors as well. I still remember that awkward moment when I was smoking in the department lobby with a colleague and suddenly I was joined by a professor from my group. It was an unusual feeling. In India you would feel so intimidated by professors but in England it was very different. At the end of it, I also published a great summer internship report.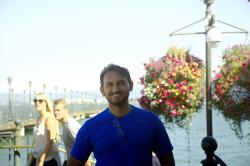 Aniket Singh - IIT Madras, Apple Inc
Aniket Singh works for Apple Inc. in California. He comes armed with a treasure trove of experience and knowledge gained through his internships abroad. Singh loves to talk to students during their formative years so that they can avoid anything that is not helpful to long-term growth. Singh holds a BTech degree in Electrical Engineering from the IIT, Madras, Chennai, and a Master's degree in Wireless Systems from Politecnico Di Torino in Torino, Italy. He has interned at the University of Southampton in the United Kingdom and Ecole Polytechnic Federale de Lausanne in Lausanne, Switzerland during this studies. For a rewarding internship and career, take the first step. Visit him at www.aniketsingh.com Check out his book at Intern Abroad This Summer
Related Articles
Read more from Featured